Posts for: April, 2014
By Wayne Cook, D.D.S.
April 24, 2014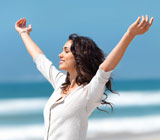 Have you been avoiding seeing a dentist because you are afraid that the visit might be unpleasant or painful? Are you unhappy with the appearance of your teeth and the health of your mouth, even envious of others who are able to visit their dentist without hesitation?
If you've answered yes to these questions, you are not alone. Many people experience some anxiety about visiting their family dentist. Some fears are based on past negative experiences, indirectly influenced by family members or friends, or even by images seen in the movies. Regardless of the origin of your fear, we will work with you to turn negative perceptions or experiences into positive ones. The most important thing to remember is that allowing dental problems to remain untreated can have bad consequences, including toothache, infection, poor appearance and even general health complications.
We will listen to you and even encourage you to express your feelings. Tell us the details of your fear and anxiety. You won't be judged but, instead, we want to understand exactly what troubles you, so that together we help you overcome what is preventing you from getting the care you want and need.
You will be in control at all times and we will never rush you. First we'll spend the time necessary to get you comfortable, before we even do any dentistry. After all, attempting to rush through a procedure may only incite more anxiety, and that is the last thing we want to do! We want you to leave our office with the feeling that you can more comfortably see us again building on your last positive experience.
If you would like to talk to us about what's bothering you and begin working together towards a solution, please call us today to schedule a consultation. To learn more about how patients and dentists can work together to eradicate dental fear, read the Dear Doctor magazine article "Overcoming Dental Fear & Anxiety."
By Wayne Cook, D.D.S.
April 09, 2014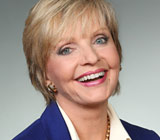 She's an international star who's recognized everywhere she goes. As Carol Brady, she was an ambassador for the "blended family" before most of us even knew what to call her bunch. And her TV Land Pop Culture Icon Award is on permanent display in the National Museum of American History. So what item that fits inside a purse can't Florence Henderson do without?
"I will never leave home without dental floss!" she recently told an interviewer with Dear Doctor magazine. "Because I have such a wide smile, I have found spinach or black pepper between my teeth after smiling very broadly and confidently."
Henderson clearly understands the importance of good oral hygiene — and she's still got her own teeth to back it up! In fact, flossing is the best method for removing plaque from between the teeth, especially in the areas where a brush won't reach. Yet, while most people brush their teeth regularly, far fewer take the time to floss. Is there any way to make flossing easier? Here are a couple of tips:
Many people have a tendency to tighten their cheeks when they're holding the floss, which makes it more difficult to get their fingers into their mouths and working effectively. If you can relax your facial muscles while you're flossing, you'll have an easier time.
To help manipulate the floss more comfortably, try the "ring of floss" method: Securely tie the floss in a circle big enough to easily accommodate the fingers of one hand. To clean the upper teeth, place fingers inside the loop, and let the thumb and index finger guide the floss around each tooth. For the lower teeth, use two index fingers. Keep moving the floss in your hand so you always have a clean edge... and remember, the goal is to get the tooth clean, but it shouldn't hurt — so don't use too much pressure or go too fast.
So take a tip from Mrs. Brady: Don't forget the floss! If you would like more information about flossing and other oral hygiene techniques, please contact us for a consultation. You can learn more in the Dear Doctor magazine article "Flossing: A Different Approach."