Posts for: November, 2014
By Wayne Cook, D.D.S.
November 26, 2014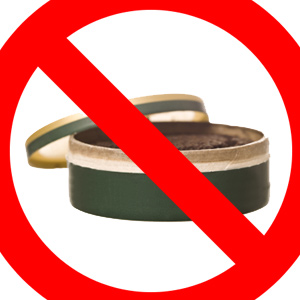 Chewing tobacco is as much a part of our sports culture as the national anthem. What once began as an early 20th Century baseball player method for keeping their mouths moist on dusty fields has evolved into a virtual rite of passage for many young athletes.
But the persona of "cool" surrounding smokeless tobacco hides numerous health threats — including disfigurement and death. What isn't as widely recognized is the degree to which chewing tobacco can adversely affect your teeth, mouth and gums.
Need more reasons to quit? Here are 4 oral health reasons why you should spit out smokeless tobacco for good.
Bad breath and teeth staining. Chewing tobacco is a prime cause of bad breath; it can also stain your teeth, leaving your smile dull and dingy, as well as unattractive from the unsightly bits of tobacco between your teeth. While these may seem like superficial reasons for quitting, a less-than-attractive smile can also have an impact on your self-confidence and adversely affect your social relationships.
The effects of nicotine. Nicotine, the active ingredient in all tobacco, absorbs into your oral tissues and causes a reduction in blood flow to them. This reduced blood flow inhibits the delivery of antibodies to areas of infection in your mouth. This can cause…
Greater susceptibility to dental disease. Tooth decay and gum disease both originate primarily from bacterial plaque that builds up on tooth surfaces (the result of poor oral hygiene). The use of any form of tobacco, but particularly smokeless, dramatically increases your risk of developing these diseases and can make treatment more difficult.
Higher risk of oral cancer. Besides nicotine, scientists have found more than 30 chemicals in tobacco known to cause cancer. While oral cancer constitutes only a small portion of all types of cancer, the occurrence is especially high among smokeless tobacco users. And because oral cancer is difficult to diagnose in its early stages, it has a poor survival rate compared with other cancers — only 58% after five years.
The good news is, you or someone you love can quit this dangerous habit — and we can help. Make an appointment today to learn how to send your chewing tobacco habit to the showers.
If you would like more information on the effects of chewing tobacco on general and oral health, please contact us or schedule an appointment for a consultation. You can also learn more about this topic by reading the Dear Doctor magazine article "Chewing Tobacco."
By Wayne Cook, D.D.S.
November 11, 2014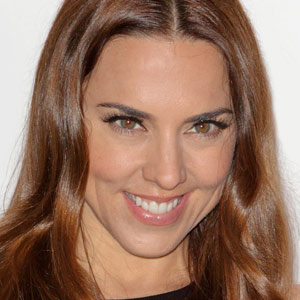 As a member of the best-selling pop group Spice Girls, Mel C (AKA Sporty Spice) enjoyed her share of musical superstardom. At the band's peak in the Nineties, the young singer's signature look featured baggy sweatpants, an assortment of tattoos, a nose stud and a gold-capped incisor, front and center in her mouth. Today, Melanie Chisholm is still singing — but now she's a mom, an amateur triathlete… and that gold tooth is just a memory. Not only that, her smile looks more evenly spaced and whiter than it did when she was referred to as the "tomboy" of the group.
What happened? In our view, it all boils down to changing tastes — plus a little bit of help from dental professionals. As the "wannabe" singer proves, there's no single standard when it comes to making your teeth look their best. Your own look is unique to you — and your smile can reflect that individuality.
For example, crowns (caps) are substantial coverings that may be placed on teeth when they are being restored. They are available in three types: gold, all-porcelain, or porcelain-fused-to-metal. The latter two are tooth-colored, while the gold is — well, shiny like gold bling. Which one is right for you? In many cases, it's your choice.
Likewise, dental veneers — wafer-thin shells that can correct cosmetic issues by covering the surface of your teeth — can be made in a variety of shades. Their hues may range from natural ivory to Hollywood white, and everything in between. What's the best color for you? Only you can say.
Some people opt for a "smile makeover" that uses small irregularities in the spacing and color of teeth to create a more "natural" look. Other folks want a perfectly even, brilliant white smile that dazzles the eye. Still others are looking to match or restore the smile they once had — perhaps even re-creating a signature gap between the teeth. As long as there are no other dental issues involved, the choice is yours.
So if you're unhappy with your smile — or if you feel it doesn't reflect the person you "wannabe" — why not talk to us about a smile makeover? Just call our office to schedule a consultation. You can learn more about this topic in the Dear Doctor magazine articles "Beautiful Smiles by Design" and "The Impact of a Smile Makeover."