Posts for tag: tooth pain
By Wayne Cook, D.D.S.
November 30, 2018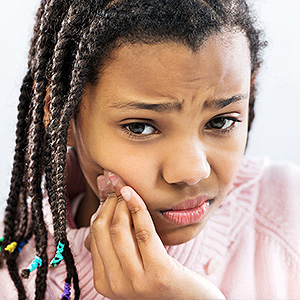 Nothing grabs your attention like a sharp tooth pain, seemingly hitting you out of nowhere while you're eating or drinking. But there is a reason for your sudden agony and the sooner you find it out, the better the outcome for your oral health.
To understand tooth sensitivity, we need to first look at the three layers of tooth anatomy. In the center is the pulp filled with blood vessels and nerve bundles: it's completely covered by the next layer dentin, a soft tissue filled with microscopic tubules that transmit sensations like pressure or temperature to the pulp nerves.
The third layer is enamel, which completely covers the crown, the visible part of a tooth. Enamel protects the two innermost tooth layers from disease and also helps muffle sensations so the tooth's nerves aren't overwhelmed. The enamel stops at about the gum line; below it the gums provide similar protection and sensation shielding to the dentin of the tooth roots.
Problems occur, though, when the dentin below the gums becomes exposed, most commonly because of periodontal (gum) disease. This bacterial infection caused by dental plaque triggers inflammation, which over time can weaken gum tissues and cause them to detach and shrink back (or recede) from the teeth. This can leave the root area vulnerable to disease and the full brunt of environmental sensations that then travel to the nerves in the pulp.
Tooth decay can also create conditions that cause sensitivity. Decay begins when certain oral bacteria multiply and produce higher than normal levels of acid. The acid in turn dissolves the enamel's mineral content to create holes (cavities) that expose the dentin. Not treated, the infection can eventually invade the pulp, putting the tooth in danger of being lost unless a root canal treatment is performed to remove the infection and seal the tooth from further infection.
So, if you begin experiencing a jolt of pain while eating or drinking hot or cold foods or beverages, see your dentist as soon as possible to diagnose and treat the underlying cause. And protect your teeth from dental disease by practicing daily brushing and flossing, as well as seeing your dentist for regular dental cleanings and checkups. Don't ignore those sharp pains—your teeth may be trying to tell you something.
If you would like more information on tooth sensitivity, please contact us or schedule an appointment for a consultation. You can also learn more about this topic by reading the Dear Doctor magazine article "Treatment of Tooth Sensitivity."
By Wayne Cook, D.D.S.
September 30, 2017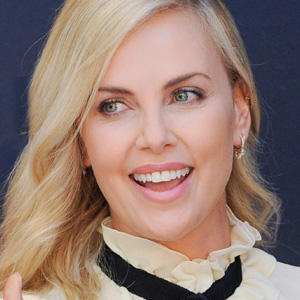 When they're introducing a new movie, actors often take a moment to pay tribute to the people who helped make it happen — like, you know, their dentists. At least that's what Charlize Theron did at the premiere of her new spy thriller, Atomic Blonde.
"I just want to take a quick moment to thank my dentists," she told a Los Angeles audience as they waited for the film to roll. "I don't even know if they're here, but I just want to say thank you."
Why did the starring actress/producer give a shout-out to her dental team? It seems she trained and fought so hard in the action sequences that she actually cracked two teeth!
"I had severe tooth pain, which I never had in my entire life," Theron told an interviewer from Variety. At first, she thought it was a cavity — but later, she found out it was more serious: One tooth needed a root canal, and the other had to be extracted and replaced with a dental implant — but first, a bone grafting procedure was needed. "I had to put a donor bone in [the jaw] to heal," she noted, "and then I had another surgery to put a metal screw in there."
Although it might sound like the kind of treatment only an action hero would need, bone grafting is now a routine part of many dental implant procedures. The reason is that without a sufficient volume of good-quality bone, implant placement is difficult or impossible. That's because the screw-like implant must be firmly joined with the jawbone, so it can support the replacement tooth.
Fortunately, dentists have a way to help your body build new bone: A relatively small amount of bone material can be placed in the missing tooth's socket in a procedure called bone grafting. This may come from your own body or, more likely, it may be processed bone material from a laboratory. The donor material can be from a human, animal or synthetic source, but because of stringent processing techniques, the material is safe for human use. Once it is put in place your body takes over, using the grafted material as a scaffold on which to build new bone cells. If jawbone volume is insufficient for implants, it can often be restored to a viable point in a few months.
Better yet, when grafting material is placed in the tooth socket immediately after extraction, it can keep most of the bone loss from occurring in the first place, enabling an implant to be placed as soon as possible — even before the end of a movie's shooting schedule.
Will Atomic Blonde prove to be an action-movie classic? Only time will tell. But one thing's for sure: When Charlize Theron walks down the red carpet, she won't have to worry about a gap in her smile.
If you have questions about bone grafting or dental implants, please contact our office or schedule a consultation. You can read more in the Dear Doctor magazine articles "Dental Implant Surgery" and "Immediate Dental Implant."
By Wayne Cook, D.D.S.
April 09, 2015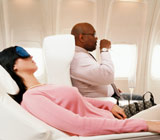 People who fly or scuba dive know firsthand how changes in atmospheric pressure can affect the body: as minor as a popping in the ears, or as life-threatening as decompression sickness. Pressure changes can also cause pain and discomfort in your teeth and sinuses — in fact, severe pain could be a sign of a bigger problem.
Barotrauma (baro – "pressure;" trauma – "injury"), also known as a "squeeze," occurs when the unequal air pressures outside and inside the body attempt to equalize. Many of the body's organs and structures are filled with air within rigid walls; the force created by equalization presses against these walls and associated nerves, which in turn causes the pain.
The sinus cavities and the middle ear spaces are especially sensitive. Each of these has small openings that help with pressure equalization. However, they can become swollen or blocked with mucous (as when you have a head cold), which slows equalization and contributes to the pain.
It's also possible to experience tooth pain during pressure change. This is because the back teeth in the upper jaw share the same nerve pathways as the upper jaw sinuses — pain originating from the sinuses can be felt in the teeth, and vice-versa. In fact, it's because of this shared pathway that pressure changes can amplify pain from a tooth with a deeper problem, such as a crack, fracture or a defect in dental work.
Besides problems with your teeth, the severe pain could also be related to temporo-mandibular joint dysfunction (TMD), which is pain or discomfort in the small joint that connects your lower jaw to your skull. There are a number of causes for this, but a common one for scuba divers is an ill-fitted regulator mouthpiece that they are biting down on too hard while diving. A custom-fitted mouthpiece could help alleviate the problem.
If you've been experiencing tooth pain during pressure change events, you should see us for an examination before you fly or dive again. There might be more to your pain — and correcting these underlying problems could save you extreme discomfort in the future.
If you would like more information on the effects of atmospheric pressure changes on teeth, please contact us or schedule an appointment for a consultation. You can also learn more about this topic by reading the Dear Doctor magazine article "Pressure Changes Can Cause Tooth & Sinus Pain."